Escrow

Services
Escrow is the critical crossroads of the real estate transaction.
Residential Property
Transfers
The Escrow Process
Escrow opens when the executed real estate purchase agreement is delivered to the escrow holder.
The purchaser ensures that the deposit is delivered to escrow and the escrow holder will begin the process. Your escrow officer will have a property title search performed with the designated title company and will prepare escrow instructions for the parties' signatures. The escrow instructions give the escrow holder the authority to act, instructing the escrow holder what to do and when to do it. The escrow instructions indicate all of the specific steps to be completed, and conditions that must be satisfied, before the escrow is complete. An escrow holder can only act in accordance with the escrow instructions – without signed instructions, the escrow holder cannot proceed legally. It is vitally important that the instructions be clear and accurately reflect both the parties' intentions and the escrow holder's duties.
Escrow instructions normally identify the escrow holder's contact information and escrow number, license number, important dates including the date escrow opened, as well as the date it is scheduled to close, the names of the parties to the escrow, the property address and legal description, purchase price and terms, how the buyer's title is to vest, proration adjustments, matters of record to which the buyer is subject when acquiring title, disbursements to be made, fees and charges and who is responsible for payment, documents to be signed, delivered, and recorded, and the process and roadmap that must be followed by the escrow holder in handling the escrow.
Escrow instructions also reflect the parties' agreements regarding escrow and the escrow holder's duties, such as ordering a title search, requesting payoff demands and beneficiary statements, facilitating the receipt and approval of reports, making prorations and adjustments, paying bills, obtaining the buyer's or borrower's approval and signature on loan documents, requesting closing funds and authorizing recording, closing the escrow after confirmation of recording, preparing final closing statements, disbursing funds, and delivering documents to the appropriate parties. The instructions are detailed and comprehensive and often are the clearest indication of what will happen during a sale of a property.
When all conditions in the escrow instructions are met, the escrow is complete, and it "closes." A title transfer is recorded and the escrow holder releases the funds and documents, pays authorized bills, and prepares and delivers a final closing statement to the parties, itemizing all accounting of the escrow funds which reflect closing costs, credits and debits, all in accordance with the escrow instructions.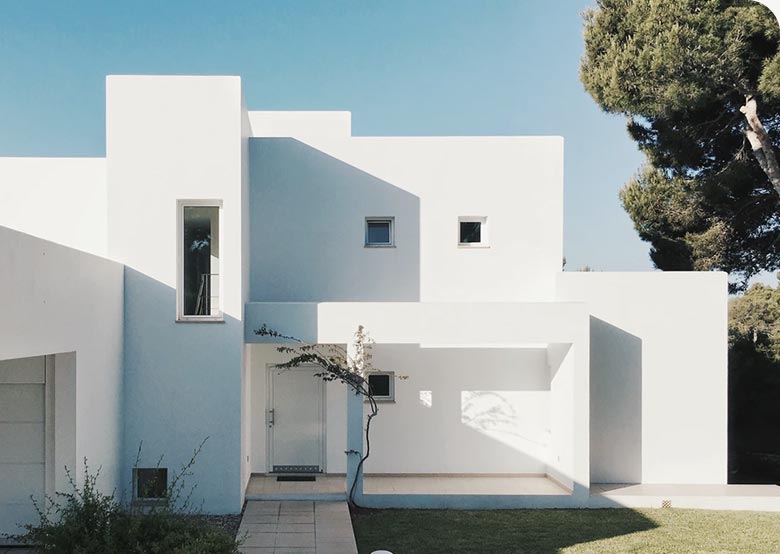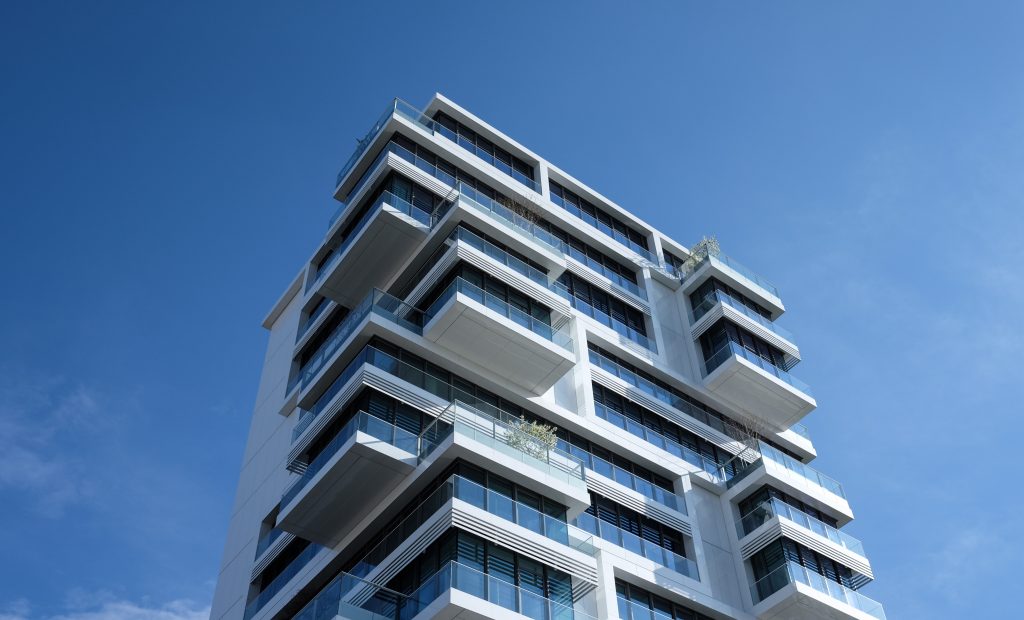 REO
Bank Owned Properties
Banks typically sell REO properties "as is," meaning the bank will not make any repairs prior to selling the property. These properties are often in disrepair, so it's crucial to have a thorough inspection and be prepared to make necessary renovations.
Many banks will do the work to clear a title before putting it on the market. DO NOT assume this is the case. Hiring a trusted title company during the escrow process will help you find any hidden tax liens or issues with the title of REO properties.
Be aware that REO properties often take much longer to close than traditional sales. When you buy a home in the traditional way the sellers are typically motivated to close in 30 to 45 days since they are also moving and presumably do not want to pay two mortgages. Asset managers at banks often have backlogs of work, so getting everything done may take longer. Although a delayed closing could hinder your moving plans, some bank owned homes move as quickly as traditional sales. Much depends on the local market and the size of the bank. Escrow Partners is well versed in these transactions and will communicate clearly what the expectations are on all sides.
Buying an REO (or Real Estate Owned) property is a little different escrow process than your standard home sale. Realtors and buyers need to remember that they are in escrow with a bank or lender and that the bank/lender has strict procedures in place to follow during the process.
Here are some details to look out for if you are in an REO transaction:
Escrow is not officially open until the seller has uploaded the contract into the seller's online systems, it has been signed by both the buyer and seller, and it shows as a "task" in the seller's online system to open escrow.
Escrow instructions, preliminary title and commission orders will be e-mailed 48 hours from the receipt of the seller's fully executed contract.
Loan documents must be received 24 hours before the buyer's appointment to sign.
Expect to wait up to 5 days from the buyer's signing date for escrow to receive the estimated HUD approval from the seller.
Once approval is obtained, the file is set to record the following business day after the lender's funds have been received.
Funds are usually distributed 24-72 hours after recording. This timing is subject to seller's approval of the final HUD statement.
For Sale By Owner
Most often, when a property sells, the transaction is negotiated and the purchase agreement is put together by the real estate agents representing the buyer and seller. The real estate agents also act as the primary point of contact with escrow during the escrow process. Real Estate professionals understand the intricacies of the sale process and what needs to be done during the escrow period. In contrast, a "for sale by owner" escrow does NOT have a real estate agent representing the buyer or seller. As a result, the buyer and seller become the primary points of contact in the transaction and are responsible for providing to escrow all the parts and pieces needed for the escrow process to happen. Frequently, this part of selling a home is very frustrating to and demanding of a home seller. When Real Estate agents are involved, the buyer and seller can avoid many of the behind the scenes details that are taken care of out of sight. When agents are not involved, seller and buyer must take on those responsibilities.
To open escrow, escrow will need to receive the "terms of the sale" direct from the buyer and seller before escrow instructions can be prepared for signing. Escrow does not negotiate terms between the Buyer and Seller or give legal advice, therefore, it is suggested the buyer and seller meet and discuss the terms and write up their "Agreement", spelling out what has been agreed to, including the sales price, closing date, who pays for what closing costs, repairs and inspections. By having this information in written format, any misunderstandings of what was verbally agreed to when they come into escrow will be avoided. Escrow does not provide the "Agreement Form" but can refer them to (a) their attorney or (b) going online for possible Purchase of Real Estate Property forms that would be helpful to them.
What to Bring To Escrow in a For Sale By Owner Transaction:
Copy of the written Agreement between the buyer and seller spelling out the terms
Seller is to bring copy of their loan statements for any loans to be paid off at closing
Seller is to provide name of homeowners association and management company (if applicable)
Buyer to bring earnest money check payable to "escrow", which will be deposited into Escrow Company Trust Account
Buyer's Actions involving New Lender Requirements:
Buyer gives a check to the new lender covering credit report and appraisal costs
New lender will require substantial documentation from the buyer in order to give loan approval. Since what will be required may vary among lenders, the buyer will work directly with the lender as to the documentation the new lender requires
Seller's Action involving New Lender Requirements:
Seller needs to be available for appraiser to have access to property in order to complete the appraisal required by the new lender
Escrow Company's initial contact with New Lender:
Provides a certified copy of all written agreements and escrow instructions presented to the escrow officer by both buyer and seller
Escrow Officer works closely with the new lender, supplying additional documents as required by lender including estimated closing statements
Options Available to the Buyer:
Professional home inspection
One year home warranty policy
Termite Inspection
Other inspections as suggested by the home inspector
Seller is Responsible for Providing:
Copy of Homeowners Association documents, if applicable
Provide Buyer with Seller Transfer Disclosure Statement if property is 1 to 4 single family
Operable Smoke Detector
Water heater needs to be strapped
Grant Deed
Deliver keys to Buyer direct
Buyer Responsibilities:
Opening deposit
New lender name and loan agent phone number
How you are going to "take title" to the property
Sign loan documents
Final closing funds in the form of CA Cashier's Check or wired funds
Duties that the Escrow Holder Will Perform:
Prepare escrow instructions and conveying documents for signature of Buyer and Seller
Order preliminary title report from Title Company
Order any payoff statements on any deed(s) of trust(s) or other liens of record, that will be paid from Seller's proceeds at the close of escrow
Provide certified copies of escrow instructions and preliminary title report to Buyer's lender
Coordinate with Buyer's lender for signing of loan documents
Prepare Buyer's estimated closing statement for signature and request balance of Buyers funds to be in the form of CA Cashier's Check or wired funds
Prepare Seller's estimated closing statement for signature prior to closing
Send to Title Company the recording documents for closing and request lender's funds
After documents have recorded and escrow has received in writing all recording and payoff charges from the Title Company, escrow will then balance the file and disburse seller's proceeds and buyer's refund check and any other disbursements required
The escrow officer is the central point of contact for all the items required in the transaction as called for in the written agreement and escrow instructions. The only exception would be the documentation the new lender requires directly from the buyer.
It is important for the buyers and sellers to provide the documentation needed by the escrow officer in a timely manner. The escrow process will move more smoothly for everyone if the information required by the escrow officer is given at the beginning of the escrow.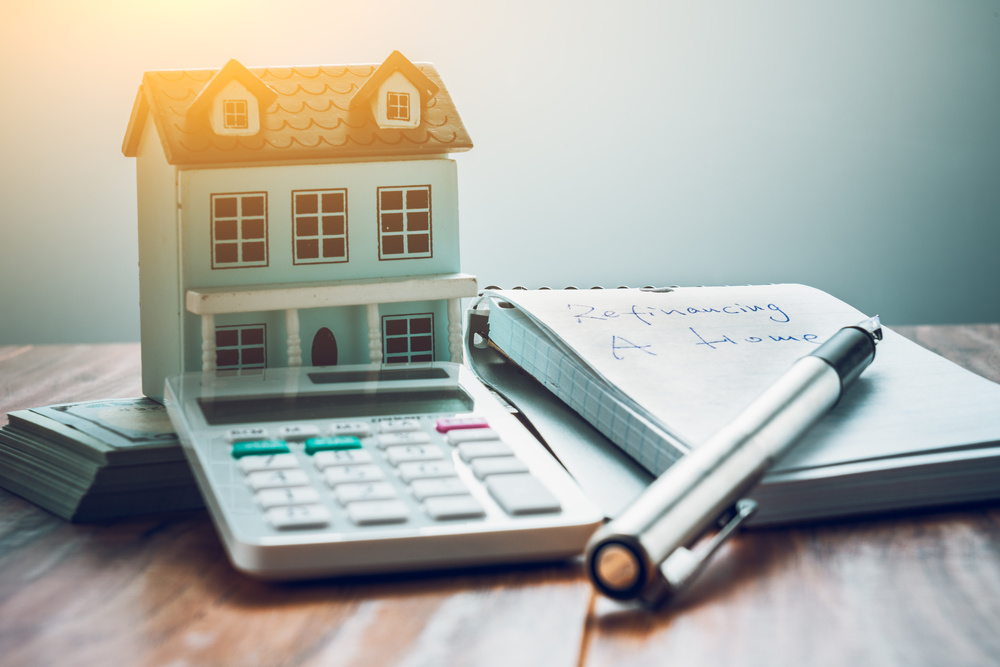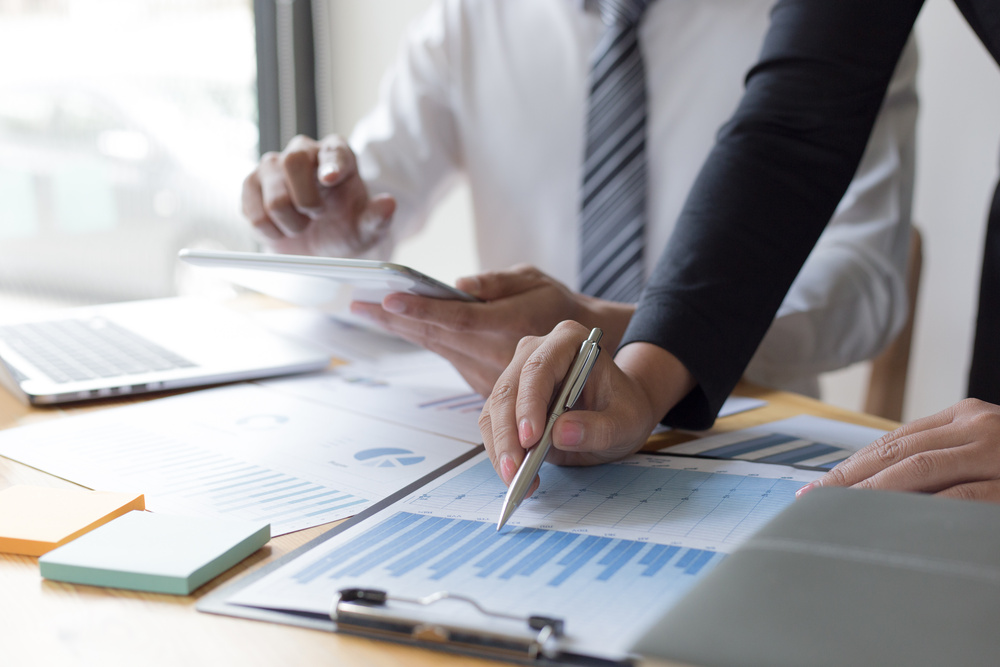 Probate Sales
Upon death, the deceased's estate must typically go through a probate process. Courts will attempt to prove and existing will is valid. Owned property is identified and inventoried, outstanding debts and taxes are paid, and property is distributed according to the will. In the absence of a will, a judge will decide how assets are distributed based on state law.
Unfortunately, probate is often long and complicated. Title-related problems are one of the most commonly seen issues and that effects the transfer of real estate in probate cases. Often, title is vested differently than heirs expect. As an example, a spouse, former spouse or other relative may have an ownership interest in the property. This issue can sometimes be resolved fairly quickly by filing an affidavit death of joint tenant, but it can also lead to very costly delays. It is important to have and experienced escrow company manage all the complexities associated with a probate sale and to ensure the probate escrow services are handled correctly and efficiently.
The probate escrow process usually involves many stages including court approval. It is vital to work with an escrow company that has experience handling the complicated probate escrow process.
At Escrow Partners, we have decades of experience managing probate and ownership challenged escrow transactions. We have a proactive approach that is designed to identify potential problems and we work quickly to resolve them.
Multi-Unit
Multi-unit or multi-family are very popular with investors and owner occupants desiring to offset their mortgage obligations. 2-4 unit properties are also often more affordable to purchase than single family homes and many owners choose to live in one unit while renting out the others.
A different approach is needed and different requirements must be met than in a regular residential escrow transaction. It is important to work with a knowledgeable escrow company with the experience necessary to manage the process efficiently to ensure closing happens on time.
Provide full management and action as a neutral third-party to close the real estate transaction within the guidelines set forth in the contract while serving as the depository of funds and closing costs
Responding to all communications in a timely manner
Keeping all involved parties informed of progress every step of the way
Following mutual instructions expeditiously
Preparing escrow instructions and ensuring all documents are executed
Issuing receipts for deposits of funds in the trust account
Handling of loan documents and instructions from the new lender
Coordinating the services of a notary public
Ensuring proper proration and adjustment of taxes, HOA dues, etc.
Preparing and delivering the estimated and final settlement statements and HUD-1
Instructing the Title Company to record documents, such as the Grant Deed and Deed of Trust
Disbursing funds to proper parties and closing escrow
Maintaining security and accountability of funds due to principals
Closing escrow in accordance with mutually agreed written terms
Ordering all reports and disclosures, such as the preliminary title report and HOA documents
Complying with city, state, and federal guidelines as to the subject property
Obtaining approval of documents and reports from all parties
Securing payoff demands or beneficiary statements from existing lenders
Acquiring necessary documentation to clear outstanding liens attached to the property
Requesting demands conveyances of mortgages or the deed of trust to be paid off in escrow
Selling and buying multi-family properties in California comes with unique challenges. Escrow Partners will simplify and streamline the process for you.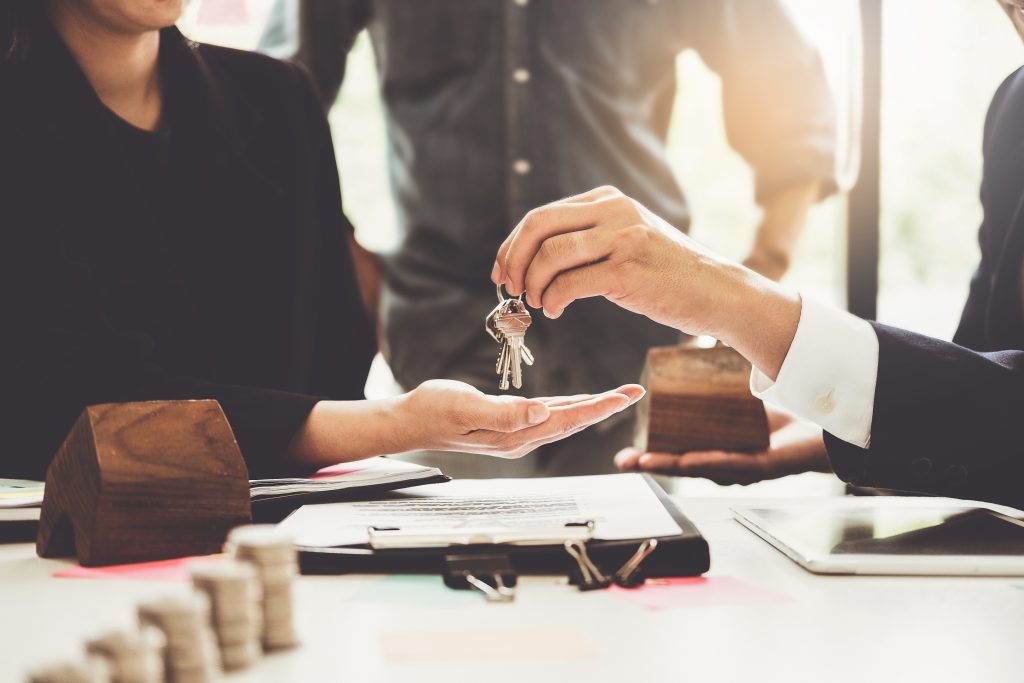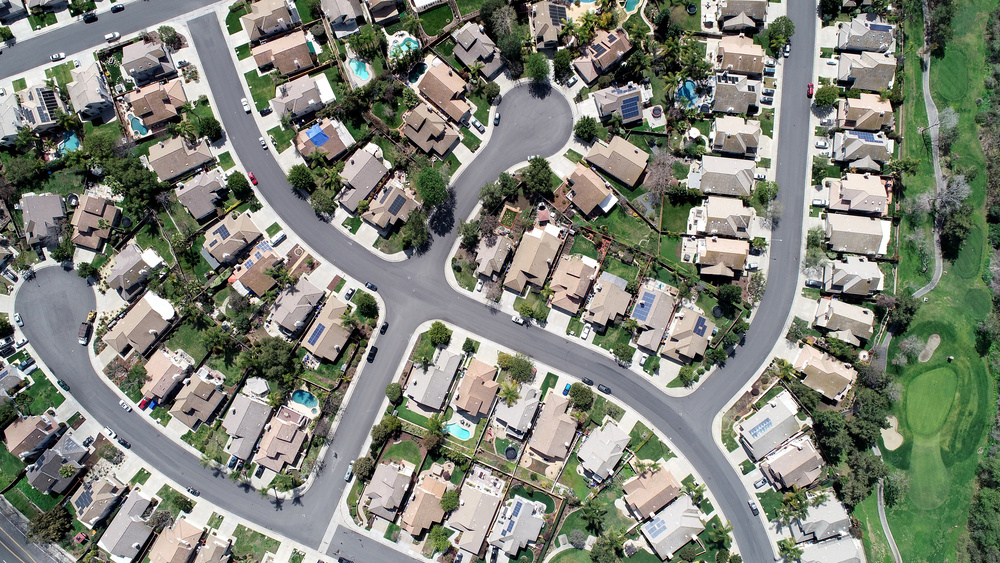 Refinance Escrow
When you refinance a property, you pay off the existing mortgage with proceeds from a new loan. Refinancing allows borrowers to reduce monthly loan payments and/or redude the loan term limit, and/or cash out equity that has built up.
During this refi process, the funds from the loan will be held in a 3rd party escrow account until all requirements are met from all parties. Having an escrow company involved is important because it requires that the mortgage company lends the full refinanced loan, while the borrower pays the required closing costs and meets all financial obligations. To complete this process, Escrow Partners orders a title search to ensure property does not have any existing unpaid back taxes, liens or additional loans.
Even though Refinancing can be complicated, our team has in-depth knowledge of how your refinance should flow. If you are planning on refinancing your existing mortgage, let us guide you through a smooth and safe refinance experience.
Commitments and Responsibilities of Escrow Partners during a refinance escrow:
Administration of the escrow account as a neutral 3rd party
Order title reports
Depository for funds
Coordinate and process exchange of documents and funds
Security and accountability of funds
Clear communication of progress
Quick response to lender requirements
Secure release of conditions
Secure approvals for all documents and reports
Prorate taxes, HOA dues, utilities and more
Execute funds disbursement to all parties
Prepare and deliver the final settlement statement
Ensure all funds, documents and reports are finalized